Coil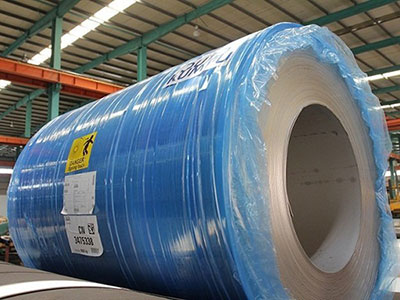 Our coil products can be produced in over 20 different alloys that provide everything from thermal oxidation resistance, corrosion resistance, and high strength features. These coil products can be supplied for numerous applications. Whether you are involved in chemical processing, pharmaceuticals, aerospace, motorsport, or oil and gas just name a few, we are fully equipped to satisfy your every need.
Different lengths of coils are available according to your demands.
---
Coil in Different Materials
Feel free to contact us if you cannot find the alloy you need
We supply coil products that conform to: AME, ASME, ASTM standards
Since 1998, Shanghai Bozhong Metal Group (stock code 210988) has been China's leading supplier of metal products.
With six subsidiaries located in Shanghai, Zhejiang, Jiangsu, and Hong Kong, we have all of the capabilities necessary to provide customers with pre-sale and after sales products and services.
Beyond our production operations, we offer technical consultation, technology development, and services involved in the field of special steel plates, super stainless steel, titanium and nickel alloys, chromoly alloys, aluminum alloys and more. All materials can be provided in different shapes like plates, bars, pipes, tubes, wire, beams, flanges, fittings, etc.